Salvage of Ownerless Stranded Freighter Continues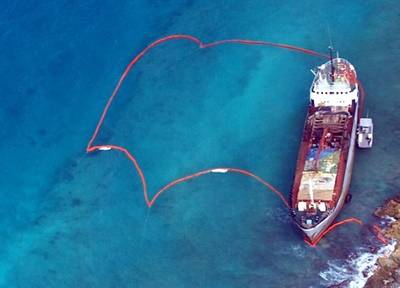 Cutting & removing sections of 202-ft freighter 'Jireh' continue in preparation for final removal of vessel from Mona Island, Puerto Rico.

The Jireh ran aground on Mona Island June 21, 2012 with 84 passengers and crew. Investigators have not been able to find the owners of the Honduran-flagged Jireh or what caused the crew to run the vessel aground.

Response crews working to patch and plug the grounded freighter found extensive damage to the ship's cargo hold. The damage consists of multiple large cracks and holes in the Jireh's hull.

"Due to the extensive damage to the ship's hull the structural integrity of the ship has been compromised," said Coast Guard Capt. Drew Pearson, the Federal On-scene Coordinator.

Response crews are removing sections of the ship to reduce the weight, protect the hull and increase buoyancy before refloating and sinking the vessel. The sections being removed from the Jireh are being placed on a barge and taken to a recycling center in Puerto Rico for proper disposal.

"Much of the damage appears to be from before the ship grounded and has been aggravated by unfavorable weather conditions throughout the response," said Pearson.

If the Jireh cannot be refloated response contractors will continue to disassemble the vessel and deliver it to a recycling center in Puerto Rico for proper disposal.