Palmer to Retire from WCI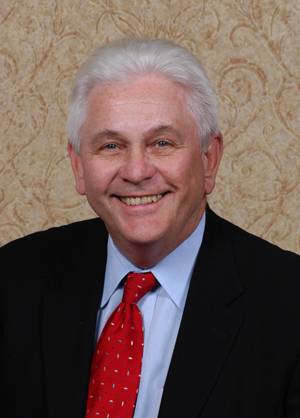 Waterways Council, Inc. (WCI) Chairman Dan Mecklenborg announced that an executive search has begun to identify a successor for R. Barry Palmer, WCI President/CEO, who has announced his intention to retire at the end of this year.
WCI's Executive Committee has retained JDG Associates, Ltd., , to conduct the national search for a successor for Mr. Palmer. A search committee to evaluate both internal and external candidates, led by Chairman Mecklenborg, has been organized and is composed of WCI Executive Committee members Rick Calhoun, President, Cargo Carriers; Mark Knoy, President, AEP MEMCO LLC; Merritt Lane, President and CEO, Canal Barge Company; Berdon Lawrence, Chairman of the Board, Kirby Corporation; Pete Lilly, President-Coal Group, CONSOL Energy Inc.; and Rodney Weinzierl, Executive Director, Illinois Corn Growers Association.
Palmer began his career in the waterways industry in May 1981 as Executive Director of DINAMO, the Association for the Development of Inland Navigation in 's . During his 22-year tenure with DINAMO, Palmer provided strong advocacy for construction authorization of waterway infrastructure projects on the and its tributaries. These included Robert C. Byrd, Ohio River; Grays Landing and Point Marion, Monongahela River; Winfield, Kanawha River; Olmsted Lock and Dam and McAlpine, Ohio River; Lower Mon 2, 3 & 4; Marmet and London, Kanawha River; Kentucky Lock, Tennessee River; and Greenup and John T. Myers auxiliary chamber extensions. Also included was major rehabilitation of Emsworth, Dashields, and Montgomery Locks and Dam in the mid 1980s.
In June 2003, Palmer came to to help create a new national organization, Waterways Council, Inc., which grew out of Waterways Work! -- a campaign focused on advocating for modernized waterways infrastructure -- and DINAMO. Highlights of Palmer's leadership success at WCI include increased funding of U.S. Army Corps of Engineers' budgets for priority projects for the inland waterways system, spending down of the ballooning surplus in the Inland Waterways Trust Fund, the merger of MARC 2000 into WCI, and the historic passage of WRDA 2007 authorizing modernization of the Upper Mississippi and . Through Palmer's efforts, WCI has grown to become a financially stable national public policy organization with a clear strategic vision. Waterways Council, Inc. has an annual budget of $2.2 million with more than 240 members and is growing every year.
For more information on the search process, to nominate candidates, or submit materials, please contact Mr. Paul Belford at JDG Associates search firm. Mr. Belford may be reached at belford@jdgsearch.com, or call 301-340-2210.