Maryland Port to Recieve Passenger Boarding Bridge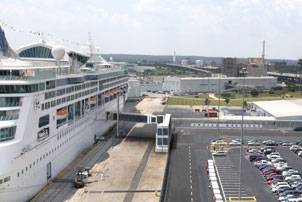 TEAM, designer and manufacturer of Passenger Boarding Bridges (PBBs) for cruise and ferry terminals, has recently been awarded a contract by Maryland Port Administration to design and manufacture a Passenger Boarding Bridge for the South Locust Point Cruise Terminal in the Port of Baltimore, Md. TEAM was selected as the preferred provider of a safe, comfortable and innovative PBB system after Maryland Port Administration conducted a competitive RFP process. TEAM is to deliver the PBB in early 2011.

Baltimore is the sixth busiest cruise port in terms of passengers on the East Coast of the USA, behind four ports in Florida and one port in New York. This year the Port of Baltimore will have a record 91 homeport cruises onboard Carnival, Royal Caribbean and Celebrity and for 2011 the Port of Baltimore is scheduled to have 113 homeport cruises.

The state-of-the-art PBB currently in design will help improve safety and comfort for cruise operations in Baltimore. The PBB is innovative as the system will be the first of its kind. It consists of an enclosed air-conditioned mobile walkway structure with four fixed tunnel sections leading from quay level up to a height of 22.9. At this highest point an integrated rotunda connects the walkway module with a 3-tunnel telescopic boarding bridge, defined as a KRONUS. The KRONUS is also air-conditioned and features next to an electro-mechanical driving system an electro-mechanical lifting system to reach the required highest and lowest elevations and match up with ship shell doors on various cruise ships.