Passing of Molly Murphy Crowley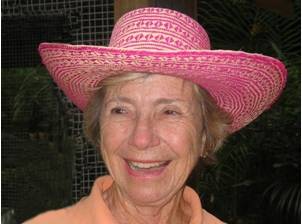 Molly Murphy Crowley, 71, of Piedmont, Calif., Crowley Maritime Corporation board member, past Portland, Ore. real estate mogul, philanthropist and competitive amateur golfer died March 21 following an illness surrounded by her family at her Indian Wells, Calif. vacation home.

Mrs. Crowley was born Nov. 27, 1938 in Portland to Dorothy and Peter Murphy. She was the third of eight children, and attended grade school at St. Thomas More Catholic School and high school at Holy Child Academy in Portland, and college at Manhattanville College in Purchase, N.Y.

Crowley met her late husband, Thomas Crowley, Sr., chairman, president and CEO of Crowley Maritime Corporation, on a ski vacation in Switzerland. The two claimed it was love at first sight and they were married for many years prior to his death in 1994. She was a longtime member of Crowley's board of directors and oversaw the growth of the 118-year old maritime and logistics services company into nearly a $2b a year powerhouse. Her stepson, Tom Crowley Jr., is the chairman, president and CEO today.

She was also a successful businesswoman early in her career, founding a residential real estate company in the 1960s in Portland with Wilma Caplan. Named Cronin and Caplan, the firm grew to be the largest residential real estate company in Oregon. It was later sold to Windermere Real Estate Company.

Crowley was a well known - some say a legendary - competitive amateur golfer in Oregon's women's golf circles. A fierce competitor, she won the Oregon Coast Amateur golf tournament many times and often contended for the Oregon State Women's Amateur Championship. She remained an avid golfer late in her life, maintaining memberships in several golf clubs, including Astoria Oregon Country Club, San Francisco Golf Club, Clairemont Golf club, Desert Horizons Country Club in Indian Wells and the Quarry Golf Club in La Quinta, Calif.

She was also an avid aviator. She followed in her husband's footsteps and earned her own pilot's license. The pair would often fly their plane to Washington to visit their vacation home on Blakely Island in the San Juan Island chain. She piloted her last cross-country trip last month from the West Coast to Crowley's headquarters in Jacksonville, Fla. for a board of directors meeting.

Crowley was active on several philanthropic fronts. She was on the board of trustees for 11 years and a major donor to Manhattanville College where she was named outstanding alum of the year in 2001; a significant contributor to the restoration of the Cathedral of Christ the Light in Oakland; a longtime board member of the Woods Hole Oceanographic Institute in Massachusetts, and a board member of the Fine Arts Museum in San Francisco. She was active in the San Francisco Opera and the California Patrons of the Arts of the Vatican Museums.

She is survived by four brothers and three sisters: Peter Murphy, of La Quinta, CA; Dennis Murphy, of Gearhart, Ore., Michael Murphy of Richmond, Va.; John Murphy of Eugene, Ore.; Patty van der Velde of Naples, Fla., Dotty Johnson of Palm Desert, Calif., and Libby Benz of Portland. She is also survived by her children, Liz Cronin of Portland; Gigi Cronin of San Francisco; Fred Cronin of Bend, Ore.; stepson Tom Crowley Jr. of Piedmont, Calif.; stepdaughter Adrienne Crowley Esseltine of Pleasant Hill, Calif., and one grandchild, Nicholas Burns of Portland.

Crowley was preceded in death by her parents, Dorothy and Peter, and her husband, Thomas Crowley Sr.

A rosary will be held at 7 p.m. Friday, March 26th at Cathedral of Christ the Light in Oakland, and a Catholic Mass the following day at 10 a.m. at the same Cathedral. Funeral arrangements are with Chapel of the Chimes in Piedmont, Calif. they may be reached at (510) 654-0123.

In lieu of flowers the family requests that donations in Crowley's name be made to: Cathedral of Christ the Light in Oakland, Calif.