42 People Sick on Cruise Ship Zaandam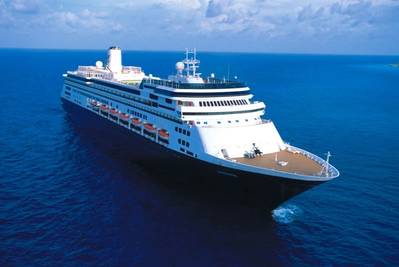 Passengers aboard the cruise ship Zaandam are being quarantined after 42 people on board exhibited "influenza-like symptoms", the ship's operator Holland America Line said.
As of Sunday morning, 13 passengers and 29 crew reported to the ship's medical center, but it is unknown whether these are coronavirus cases as there is no COVID-19 testing available on board.
Holland America Line said it asked passengers to self-quarantine "out of an abundance of caution", and crew who are not required for vessel operations are also being quarantined. There are 1,243 passengers and 586 crew on board.
Zaandam departed Buenos Aires, Argentina on March 7 for a South American voyage that was originally scheduled to conclude in San Antonio, Chile on March 21.
While the ship was underway, Holland America Line made the decision to suspend operations due to concerns over the COVID-19 pandemic, and it sought to conclude Zaandam's sailing and return passengers as soon as possible. Despite previous confirmations that passengers could disembark in Punta Arenas, Chile, for flights, the cruise line was blocked from doing so. No one has been off the ship since March 14 in Punta Arenas.
Zaandam then sailed to Valparaiso, Chile, where it remained at anchor from March 20- to 1 while taking on provisions and fuel. Zaandam departed Valparaiso on March 21 and is currently sailing north to Fort Lauderdale, Fla., for arrival on March 30, pending a reservation to transit the Panama Canal.
The cruise line said alternative options are also being developed.