Peterson to Develop New Port Cameron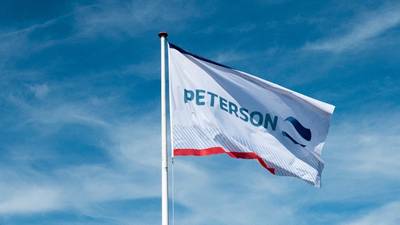 International energy logistics provider Peterson is to partner with Port Cameron in Louisiana to develop a deepwater staging port and supply base facility serving the Gulf of Mexico.
Peterson has signed a teaming partnership agreement with Port Cameron for the development of a 500-acre deep water staging port. Upon completion, Port Cameron in Louisiana will be one of the largest private energy services facilities on the
Gulf Coast
.
The agreement will see Peterson serve as port manager with the option to lease up to 1.2 million square feet of space in Port Cameron Logistics Center. The proposed development will feature more than 21,000 linear feet of bulkhead lots on dredged slips of 500-feet and 700-feet wide and dredged depths of 33 feet.
Erwin Kooij, CEO, Peterson Offshore Group commented: "This agreement demonstrates Peterson's commitment to working with key partners to extend our operations in the region and we look forward to supporting Port Cameron to develop a state-of-the-art port to serve industry in the Gulf of Mexico.
"As well as international best practice, we bring a solid understanding of processes and systems to optimize port and supply base operations; essential at a time when the industry is looking to improve efficiency and reduce costs.
"Being involved from start-up gives us the opportunity to share our learning and experience gained over many years of managing port and supply base operations in major strategic energy locations around the world."
Bud Viator, Chairman of Port Cameron Executive Committee, said: "We are very excited about this new partnership and believe it will be mutually beneficial to both parties. Peterson's knowledge of integrated logistics services for the
energy industry will
lend itself to Port Cameron establishing itself as a premiere shore based intermodal port."
"Our continuing focus and investment in technology and resource sharing is well aligned with the needs of independent operators, such as Ithaca, who are looking to the supply chain to provide efficient and innovative services to support them to deliver lower risk growth across their UK asset portfolio," said Chris Coull, regional director of Peterson.