Petroecuador Tenders to Buy High Octane Naphtha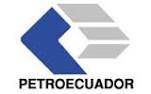 State-run Petroecuador has launched two tenders to buy a total of 22 cargoes, 240,000 barrels each, of high octane naphtha RON 87 and 93 for delivery starting on May 21-23, according to documents seen by Reuters on Thursday.


The big imports by Ecuador's oil company come as it prepares to completely halt its largest refinery, Esmeraldas, from October to November for a major renovation.


The company previously launched a similar tender earlier this month to buy 14 cargoes of high octane naphtha RON 95 and it also bought four cargoes of cutter stock from U.S. oil firm Citizen Resources Corp.


According to this tender's terms, Petroecuador is seeking 18 cargoes of high octane naphtha RON 93 for delivery at its ports Esmeraldas, La Libertad or Punta Arenas with the first one arriving on May 21-23 and the second one on May 25-27.


Another four cargoes of high octane naphtha RON 87 must be delivered at the same ports, starting on May 21-23. The company said it will receive at least one cargo per month and some deliveries into 2015 are likely.


Prices must be indexed to unleaded gasoline 87 from the U.S. Gulf Coast and the company will receive bids until May 7.


The $900 million modernization project of the 110,000 barrel per day Esmeraldas refinery has been on the cards since 2011, but it was delayed while new parts for the refinery were imported. New equipment will be installed in its fluid catalytic cracker.
(Reporting by Marianna Parraga; Editing by Terry Wade)