P&O Ferries Invests In Next-Gen Ferries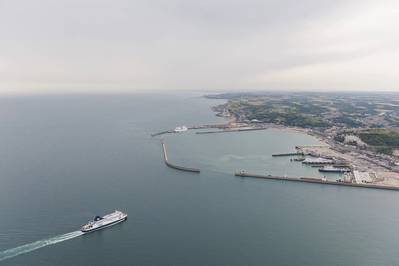 P&O FERRIES has signed a contract with Guangzhou Shipyard International Ltd worth $285 million for two new 230-meter super-ferries – the largest ever to sail between Dover and Calais – that will be operational by 2023. The contract includes options to build two further vessels by 2024. P&O Ferries said the investment would secure the company's position as a leading provider of transportation for people and goods between Britain and the Continent:

"These will be the most sustainable ships ever to sail on the English Channel, providing the best ever customer experience and setting new standards for reliability and cost efficiency," said P&O Ferries Chief Executive, Janette Bell. "Together with our freight and overnight routes on the North Sea, the new ships will offer customers travelling between Britain and Europe an unrivalled range of services connecting sea and land. They are designed to secure P&O Ferries' position as a vital part of Europe's transport infrastructure into the 2040s."

Innovations of the new super-ferries include the cutting of fuel use by 40 percent through a combination of fuel and battery propulsion and a heat recovery system that saves fuel and reduces the vessels' carbon footprint, while future proofing anticipates the realization of the 'zero-carbon-emissions ship'. In addition, the vessels will have in-built observation windows and a 1550 square-meter outside deck area to provide viewing platforms of the White Cliffs of Dover.