Port of Corpus Christi Raises USD 216mln for Ship Channel Expansion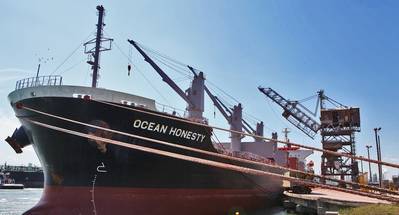 Port of Corpus Christi successfully priced and sold $216.2 million of Senior Lien Revenue Bonds. These bonds will be used for both the deepening and widening of the Corpus Christi Ship Channel as well as upcoming capital projects within the Port.

Wells Fargo Securities acted as Lead Manager of a syndicate of underwriters including JP Morgan, Citigroup, and Frost Bank.

"We are pleased with the level of interest the institutional investment community demonstrated for both series of our bonds." said Sean Strawbridge, CEO of the Port of Corpus Christi. "This round of funding will help the Port of Corpus Christi further progress our ambitious yet achievable capital investment program designed to increase exports of US produced energy to our allies and trading partners around the world."

San Patricio County Port Commissioner Wes Hoskins, Chairman of the Port Commission's Capital Finance Committee, which advocated strongly for the capital raise, joined Strawbridge in New York for the sale.

The Port's Senior Lien Revenue Bond 2018 Series pricing follows strong ratings reiterations received from both Moody's Investors Service and S&P Global Ratings. Moody's assigned an A1 Rating to the Port's newly issued debt, while upgrading the Port's existing debt from A1 to Aa3. S&P assigned a rating of A+ to the Port's newly issued debt, while reaffirming the same rating for the existing debt.

As the leading U.S. Crude Oil export port and a major economic engine of Texas and the nation, Port Corpus Christi is the 4th largest port in the United States in total tonnage.

Strategically located on the western Gulf of Mexico with a 36 mile, 47 foot (MLLW) deep channel, Port Corpus Christi is a major gateway to international and domestic maritime commerce.