SF Bay Ferry Prepares for Possible BART Strike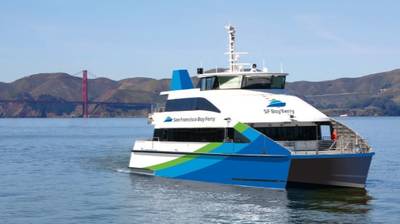 San Francisco Bay Ferry is preparing its staff and crew for a potential August 5 BART strike.
In the event of a strike, SF Bay Ferry will implement the following service and schedule enhancements to assist as many passengers as possible in getting around the Bay:
Expanding the number of boats in operation during the last BART strike from 12 to 13, including two boats on-loan from Golden Gate Ferry. Normally, only eight boats are in SF Bay Ferry service.
Adding an additional landing at Golden Gate Ferry¹s San Francisco Ferry Building facility to help reduce dock congestion and carry more passengers.
Increasing runs between Oakland Jack London Square, Alameda Main Street and Harbor Bay, Vallejo and the Ferry Building.
Adding earlier and later departure times to the previous BART strike schedule. To include: a 5:00 a.m. departure from Vallejo, and a 5:30 a.m. Oakland departure to the Ferry Building; and 8.30 p.m. and 9:00 p.m. departures from the Ferry Building to Oakland.
Furhter information (all BART strike schedules and updates will be available by noon on Friday, August 2) at: www.sanfranciscobayferry.com