China Navy Beefs Up South China Sea Presence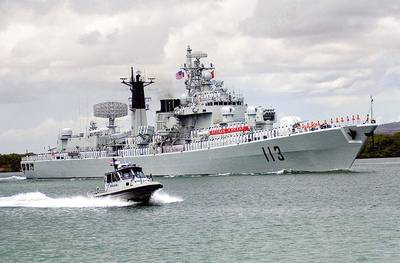 A People's Liberation Army (PLA) Navy fleet has entered territorial waters in the South China Sea for patrol and training missions.
Comprising the missile destroyer Qingdao and the missile frigates Yantai and Yancheng, the fleet entered the South China Sea after a five-hour passage through the Bashi Channel (between Taiwan and the Philippines' Luzon Island).

The three ships, all from the North China Sea Fleet of the PLA Navy, are scheduled to carry out patrol missions and multi-type training exercises in the South China Sea over the next few days.
The PLA Navy fleet departed Qingdao in east China on Tuesday for high-sea training exercises and patrol missions in the country's territorial waters snf has sailed more than 1,200 nautical miles so far.