New Vice President for AIRTO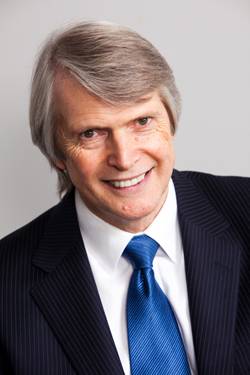 Peter French, Chief Executive of BMT Group, has been appointed by the Board of AIRTO to the role of Vice President, with immediate effect.
Peter has served as BMT's Chief Executive since 2005, and has served on the AIRTO Board as a Director since March 2007. BMT Group, which is has an annual turnover of £142million, is an international design, engineering and risk management consultancy, working principally in the defence, energy and environment, marine risk and insurance, maritime transport and ports and logistics sectors. BMT has been a long standing member of AIRTO having joined in 1986. AIRTO - The Association for Independent Research and Technology Organisations – is the foremost membership body for organisations operating in the UK's intermediate research and technology sector. The role of Vice President, which is a non-executive position, will involve working closely alongside AIRTO's President, Chairman and Operations Director to support strategic initiatives to build the profile of the intermediate research and technology sector with government, policy makers and wider industry. In addition Peter will provide important support nurture the future direction of AIRTO's Interest Groups – a key vehicle for facilitating networking and benchmarking amongst senior business leaders within the AIRTO community.
Peter graduated from Manchester University in 1972 as a maritime civil engineer, and during his career he has undertaken a diverse range of projects, working in Europe, Africa, India, China and the Asia Pacific region. These projects encompassed important transport links, new naval dockyards, coastal developments and a variety of major ports and terminals which have entailed the assessment of marine impacts, the derivation of traffic forecasts, detailed planning and design of facilities, construction supervision, financial modelling and privatisation studies.
Peter is also Chairman of the Society of Maritime Industries, a Vice President of European Co-operation in Maritime Research, a Board member of International Transport Intermediaries Club Ltd., a member of the Business Advisory Board of Living with Environmental Change and of the Advisory Board of the University of Southampton's School of Engineering Sciences. He is a Fellow and currently President of the Royal Institution of Naval Architects, a Fellow of the Royal Academy of Engineers and a member of the Institution of Civil Engineers.