Northrop Grumman Appoints Maureen Del Duca Vice President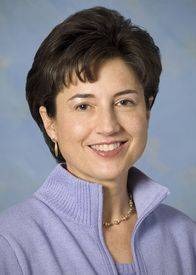 Northrop Grumman Corporation has appointed Maureen Del Duca vice president and deputy general counsel, Litigation and Investigations, effective immediately.


In this role, Del Duca will be responsible for leading and managing the company's top quality internal team, and overseeing outside counsel for litigation, arbitration and investigations.


Del Duca joins Northrop Grumman from her former position at AOL, where she was senior vice president and deputy general counsel, litigation, and chief ethics and compliance officer. Prior to joining AOL, Del Duca managed litigation for MCI and then Marriott International. She also served as chief of the investigations and hearings division of the enforcement bureau at the Federal Communications Commission. Prior to moving in house, Del Duca was a litigation partner in private practice at Jenner & Block.


Del Duca earned a bachelor's degree from Swarthmore College, a master's from the University of California, Berkeley and a juris doctor from the New York University School of Law.