UK Chamber President Calls for More Safety in Shipping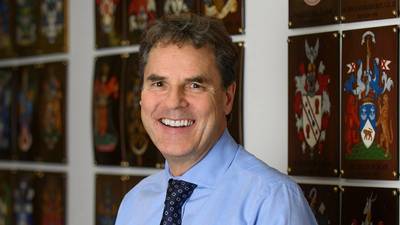 UK Chamber of Shipping president Dr Grahaeme Henderson has told attendees of the UK Chamber's annual summer lunch how they can lead the way in creating a safer and more prosperous maritime sector.
"Shipping, Scottish shipping, is important. It is the lifeblood of the economy providing for the everyday needs of our people, making possible trade with the rest of the world, and creating jobs. Simply put, without shipping,
Scotland does
not operate," Dr Henderson said.
The lunch in Edinburgh was attended by members of the Scottish parliament and the nation's shipping industry.
"Across Scotland, the shipping industry is considering the opportunities and challenges that Brexit represents. Our members hold diverse views on the
European Union
as well as, dare I say, domestic political matters, but the need to grow, to improve, to create jobs, attract investment and to drive economic growth for Scotland - is what unites us. That is our focus," he continued.
Scotland, just like the rest of the UK, needs to benefit from Brexit, said Dr Henderson. The UK Chamber is one of the foremost trade groups that is working closely with Government to deliver important opportunities.
"There is nothing more important than safety. There is nothing worse than a major incident. No-one wins. People are killed and injured. A family's future is destroyed and time never heals," Dr Henderson told the audience.
"In the last 10 years, there have been over 2,500 shipping incidents each year and 123 ships completely lost. Our shipping industry has a fatal accident rate 20 times that of the average British worker and five times that of construction.
"Let me give you an example: in the last 10 years around the world, there have been 60 seafarer fatalities and 145 serious injuries from testing of lifeboats alone!" he went on. "These are unacceptable statistics and we need to work together to make a significant step change improvement in safety."