US Navy Promotes Security in South China Sea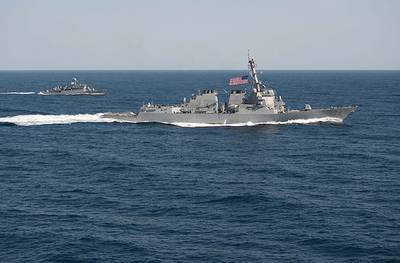 The U.S. Navy reports its Arleigh Burke-class guided-missile destroyer USS Lassen (DDG 82) has continued to patrol the South China Sea since the end of May 2015 in support of security and stability in the region, a major sea line of worldwide communication for commercial shipping traffic
Destroyer Squadron 15 DDGs have operated in the South China Sea since August 2013, the Navy said, adding that it has performed safe interactions with People's Liberation Army (PLA) Navy vessels at sea, courteous radio conversations and prudent ship handling during these patrols, establishing U.S. commitment to maritime security and informing Chinese counterparts that the U.S. Navy intends to operate freely in international waters.
"It is a unique opportunity for Lassen to read about U.S. defense policies which affect the region and then be called to the tip of the spear to execute these policies," said Lassen's Commanding Officer Cmdr. Robert Francis. "These are priceless lessons for our young junior officers, and will undoubtedly shape them into the skilled mariners who will one day lead our Navy."
Lassen, Forward Deployed Naval Forces in Yokosuka, Japan and assigned to Destroyer Squadron 15, are on patrol in the U.S. 7th Fleet area of responsibility in support of security and stability in the Indo-Asia-Pacific Region.