Marine Propulsion Course with Professor Woud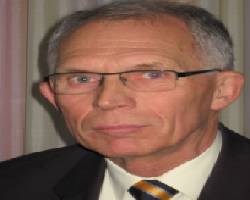 Klein Woud played leading role in the establishment of successful training series

The first module in the Marine Propulsion Course will start on 22 and 23 September. This seventh edition of the training series will be the last one in which Professor Hans Klein Woud, who played a leading role in the establishment of the successful course, will act as instructor for modules 1 and 5. "The Marine Propulsion Course still meets a significant demand," says Klein Woud. "The purpose of the series is to provide higher educated technical employees with further insight into the field of maritime propulsion systems." The supplementary course 'Design of Marine Auxiliary Systems' with a specific focus on auxiliary operations was later developed in cooperation with Klein Woud and Professor Stapersma.

'Marine Propulsion Course fills a gap'
The maritime industry was quick to respond enthusiastically to the Marine Propulsion Course when it started in 2005. Initially attracting an average of nine participants per module, later editions could count on over twice that number. Klein Woud: "Maritime mechanics is a multidisciplinary field which requires knowledge of mechanical systems and components as well as maritime hydrodynamics and electrical installations. Education at technical universities and colleges tends to train students to become mechanics, shipbuilders or electrical engineers. They miss the essential knowledge and skills required to design and engineer maritime systems, and the Marine Propulsion Course fills this gap."

Klein Woud looks back on six successful editions of the course: "I have always enjoyed teaching this course. It is a pleasure to inform an interested audience about my own field and teach them the basic principles. An added bonus was that evaluation surveys showed that the participants really appreciated the course programme. They also indicated how much their newly acquired knowledge was being directly applied in practice."

Having retired several years ago, Klein Woud is currently focusing on his astronomy studies. This year will be the final edition in which he will act as instructor for modules 1 and 5 of the Marine Propulsion Course.

Modules
The Marine Propulsion Course consists of the five modules listed below, each of which can be taken separately:
• Propulsion Plant Concepts and Basic Ship Hydrodynamics (22 & 23 September 2011)
• Marine Propulsors: Characteristics (13 & 14 October 2011)
• Diesel Engines and Gas Turbines: Characteristics (3 & 4 November 2011)
• Electrical Drives: Characteristics (24 & 25 November 2011)
• Matching Propulsion Engine and Propulsor (15 & 16 December 2011)

Marine Propulsion Course
The course contributes to a better understanding of specific ship characteristics, propulsion trains and the matching thereof, including the subsystems and components. The course takes place at a university level whereby theoretical laws and design regulations are related to practical applications.

The Marine Propulsion Course is pre-eminently suitable for designers, engineers, project managers and sales persons active at system integrators, propulsion suppliers (engines, thrusters), shipping companies, shipyards, navies and design companies.

Realisation
The course is organised by experts from the maritime industry. In addition to Professor Hans Klein Woud (Delft University of Technology), Professor Douwe Stapersma (Netherlands Defence Academy), Teus van Beek (Wärtsilä Propulsion Netherlands BV) and Paul Bracké (Bakker Sliedrecht Electro Industry BV) also ensure interesting and educational two-day course modules.

Source: Holland Shipbuilding Association