US Provides $100 Mln in Port Security Grants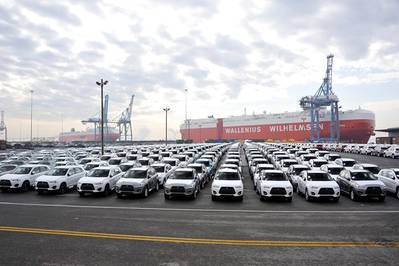 Homeland Security Secretary Jeh Johnson announced final allocations of $275 million for six fiscal year 2016 U.S. Department of Homeland Security (DHS) competitive preparedness grant programs, including $100 million for the Port Security Grant Program (PSGP).
The PSGP aims to help protect critical
port infrastructure from
terrorism, enhance maritime domain awareness, improve port-wide maritime security risk management and maintain or reestablish maritime security mitigation protocols that support port recovery and resiliency capabilities.
"In an ever-changing threat environment, our homeland security grants demonstrate the Department's continued commitment to strengthening the nation's preparedness and ability to respond to a wide variety of emergencies," Secretary Johnson said. "These 2016 homeland security grant allocations will support our partners at all levels of government and the private sector, ensuring we remain vigilant and keep the homeland secure."
The latest allocations, in addition to the more than $1.3 billion in noncompetitive grant funding announced by Secretary Johnson in February, total more than $1.6 billion in FY 2016 to assist states, urban areas, tribal and territorial governments, nonprofit agencies, and the private sector with their preparedness efforts.
Together with previous grant funding awarded since 2002, DHS has awarded more than $47 billion to these partners. Preparedness grants strengthen the nation's ability to prevent, protect against, mitigate, respond to and recover from terrorist attacks, major disasters and other emergencies in support of the National Preparedness Goal and the National Preparedness System.