DW Publishes New FLNG Market Forecast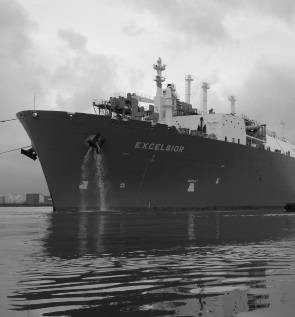 Floating LNG market poised for increased investment and activity, report finds.

Douglas-Westwood (DW) forecast total expenditure of $64.4bn from 2014-2020 in its new FLNG market report. Two-thirds of this spend is attributed to liquefaction infrastructure, while the remaining is from import and regasification facilities.

The previous seven-year period saw minimal investment in floating liquefaction infrastructure, however, with the introduction of floating LNG vessels, global FLNG Capex is expected to experience significant increase over the next seven years. Year-on-year growth over this period is forecast to average 64% per annum and DW expect this increase to be more pronounced after the successful start-up and operation of the pioneer FLNG vessels, such as Shell's Prelude FLNG and Petronas' PFLNG 1.

DW anticipates more floating regasification units are to be sanctioned, with Asia and Latin America being the dominant regions. In North America, however, discovery of large supplies of shale gas has resulted in the shut-down of many of its operational terminals and cancellation of upcoming import facilities. This development should reverse North America's traditional status as a net gas importer to that of an exporter.

The World FLNG Market Forecast 2014-2020 forecasts activity through to 2020 and contains analysis of:
Market Drivers and Trends – including the monetisation of stranded gas reserves, security of supply, onshore terminal costs, environmental solutions and increasing long-term gas demand.
The FPS Supply Chain – operators, FLNG leasing, EPC contractors, vessel yards, topside sub-contractors and financing analysis.
FLNG Import and Export Capacity – prospective installations 2014-2020, along with DW's forecast for the required Capex to bring this capacity online. This includes construction of base-load FLNG liquefaction and import (regasification) vessels.
Capex Breakdowns – expenditure for liquefaction and regasification vessels segmented by: Component: topsides, hull & containment systems and mooring & transfer systems. Service: technology licencing, FEED, detailed design engineering, construction engineering, installation, hook-up & commissioning and construction of hull & topsides.
Regional Analysis – Africa, Asia, Australasia, Eastern Europe & FSU, Latin America, Middle East, North America and Western Europe.

douglas-westwood.com