Quantum Pacific: $40m 'Green Loan' for Scrubbers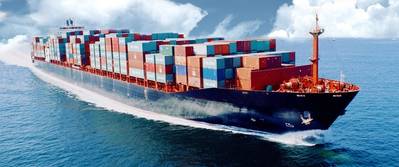 Singapore-based Quantum Pacific Shipping (QPS) has received a loan from BNP Paribas to finance the purchase and installation of exhaust gas cleaning systems on its vessels.

The loan up to $40 million is arranged on Quantum Pacific's behalf by its management company Eastern Pacific.

"BNP Paribas is the lender, agent and security trustee for the Green Loan, which finances the cost of purchasing and installing marine exhaust gas cleaning systems (Scrubbers) for 16 vessels under the QPS fleet," said a press note from Quantum Pacific Shipping.

A Green Loan Framework has been prepared in conjunction with the bilateral Green Loan, and the framework was developed in alignment with the Green Loan Principles published in March 2018 by the EMEA Loan Market Association and the Asia Pacific Loan Market Association.

Vigeo Eiris (VE) was commissioned to provide an independent opinion on the sustainability credentials and management of the Green Loan. VE had expressed a reasonable assurance (their highest level of assurance) on QPS' commitments and the Loan's contribution to sustainability.

The green loan facility was made available after a rigorous assessment of EPS' and QPS' environmental and social responsibility policies and practices by second-party opinion company, Vigeo Eiris

Joris Dierckx, Head for Southeast Asia and CEO, Singapore at BNP Paribas said: "As a bank that connects corporates with sustainable finance, BNP Paribas is pleased to provide this green loan to Quantum Pacific Shipping – the first green loan issued to a shipping company in Asia Pacific."

"The rigorous structuring and approval process undertaken for the green loan – along with the high level of assurance expressed by Vigeo Eiris for both the holding company and loan – underscore Eastern Pacific Shipping's strong environmental and social commitments. By combining our expertise as a top shipping bank and a leader in sustainable finance and investment globally, we're happy to play our part in helping our clients strengthen their commitment to the environment," he added.

According to Cyril Ducau, EPS CEO: "We strive to be the shipping industry's provider of choice for safe and efficient transportation. This means that instead of taking a wait-and-see approach towards environmental regulations, we pro-actively identify and make timely commitments to green initiatives that reduce the environmental impact wherever we operate. We are pleased to receive this green loan as it validates our position in this area".