LSPL Moves 20 Columns, Reactors to Reliance J3 site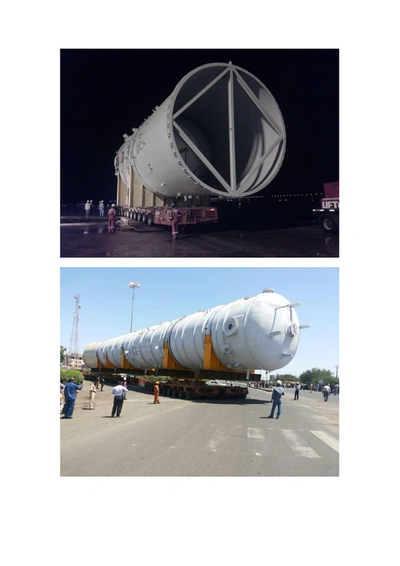 Lift & Shift India Pvt. Ltd. (LSPL) has become the first Indian company to transport and deliver equipment for Reliance Jamnagar expansion J3 project site on behalf of Larsen & Toubro Hydrocarbon (L&T), Hazira unit.

A total of 20 columns & reactors were transported and delivered in 4 voyages spread over 60 days from L&T Hazira yard to RIL Sikka jetty and then to RIL J3 site.

The shipments were performed using 2 barges Aqua Float (230 class) & AF 250 (250 class). The quipment's weighed between 100 to 400 tons having diameter of 8 to 9 m and length up to 75 m.

The operations were executed with precision, safety and with precise planning such that the equipment's were loaded in Hazira, rolled on, shipped to Sikka port, rolled off and transported to site and delivered to foundation.

The delivery to site foundation were coordinated such that all the 20 equipment's were directly erected onto foundation thereby saving cost of double handling.

The first voyage commenced loading in Hazira on 22 Mar and the last equipment delivered to site on 26 May for erection.

All the shipments required approval from RIL, it's appointed Singapore based Marine warranty surveyor and both teams were completely satisfied and approved the entire operations.

The team of LNT Hazira and LSPL were in continuous coordination with Reliance site and dates were provided of barge arrivals, discharge sequence and delivery to site schedule inclusive of railway crossing.