Record AUG Passenger Figures on Viking XPRS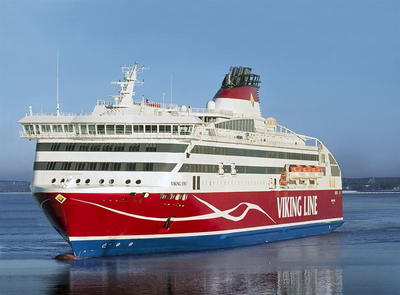 The increased demand for travel to and from Tallinn was clearly reflected in the number of passengers aboard Viking Line during this past summer.
The number of passengers on M/S Viking XPRS, which sails regularly along the route, exceeded the 600,000 passenger mark. In August, the number increased by 209,934 passengers, which contributed to the all-time record for the XPRS vessel.
This summer, Viking XPRS, which was launched into service in April 2008, traveled along its Helsinki–Tallinn route more frequently than during previous summers to accommodate for customer demand. The vessel celebrated its 20 millionth passenger on September 1st.
In addition to Viking XPRS, additional departures to Tallinn were scheduled during the summer on M/S Gabriella and M/S Mariella, which generally travel along the Helsinki–Stockholm route. Over the past summer, they transported a total of 175,693 passengers between Helsinki and Tallinn. This was their highest number of passengers over the past five years.