Record Low Rhine Levels Hampers Barge Trade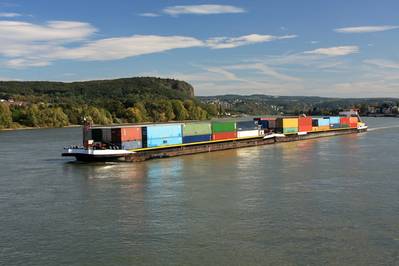 Water levels on the Rhine River fell to a record low on Thursday and were forecast to fall even further, hampering oil product barge trading in northwest Europe.
Water levels at the Kaub point of the river fell to 31 cm, according to Refinitiv Eikon data, the lowest level in data available since September 1995.
Shallow water on the Rhine in Germany means freight vessels cannot sail fully loaded.
The river is an important shipping route for commodities including grains, minerals, coal and oil products including heating oil. It connects oil refineries in locations such as Amsterdam, Rotterdam and Antwerp (ARA) and inland markets including Germany and Switzerland. Barge broker Riverlake said that barges are unable to pass the Kaub point in Germany and that water levels are forecast to fall further to 22 cm by Sunday.
"[Barge} owners are forced to either keep their barges in ARA or lower Rhine or upper Rhine," they added.
(Reporting by Ahmad Ghaddar Editing by David Goodman)