Regal Motors Win Russian River Register Approval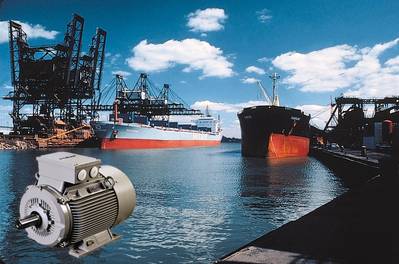 Global motor maker Regal has won type approval for its RN and RF series marine motors from the Russian River Register, one of the biggest classification societies in the world for inland waterway vessels.
This complements approvals already granted from the other ship and vessel standard organizations including Bureau Veritas, American Bureau of Shipping, Lloyds Register, Germanische Lloyds, Det Norske Veritas, China Classification Society and Russian maritime register of shipping.
The RN and RF series of motors are standard Rotor marine motors and cover applications for both lower and upper decks. If necessary, they can be equipped with a brake, gearbox or other marine-approved accessory, so are applicable in a wide variety of applications. They are designed to meet the requirements set by all the maritime classification bureaux around the world and have been used on merchant ships, warships, by coastguards, passenger services, harbor service vessels and private yachts.
While most marine testing specifications are broadly similar, each has its own special focus. The Russian River Register, for instance, requires extra tests to be done regarding environmental (humidity resistance, cold endurance, etc.) performance and mechanical (resonance frequency, shock strength, etc.) capabilities of the motors. It approves both freshwater and sea-going equipment, there being only slight variations between the two certifications, as river and lake environments can be just as harsh as the sea's salt-laden atmosphere.
Russia, being such a large country, has many different climatic regions including extreme cold during winter months in the north, and heat and humidity issues elsewhere. Its river and lake navigation industry serves both freight and passenger vessels.
The Russian River Register has been steadily tightening its technical specifications and operating standards over a number of years. Now, only classified products may be used in new-build vessels, so approval is vital for suppliers.
Regal supplies RN and RF motors mainly to OEMs (original equipment manufacturers) in the Netherlands, Germany and elsewhere in Europe. The OEMs then supply to shipyards, where the actual vessels are built. It is expected that the number of motors supplied into Russia for retrofit projects will grow over the coming years as ship owners and operators refurbish and upgrade their vessels.