Ro-Pax Ferries Bear Excessive Reinsurance Burden Says Broker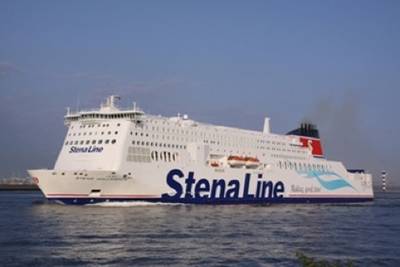 Insurance broker and Maritime London member Willis believes that ro-pax ferries are bearing an unfair share of costs allocated to passenger ships within the International Group of P&I Clubs' reinsurance pool.
The broker's head of global P&I, Ben Abraham, told delegates at the recent Interferry annual conference in Malta that there was a compelling argument to differentiate between pure passenger ships and ro-pax ferries, where most carrying capacity is taken up by freight, because their catastrophe risk is so different.

Highlighting that loss records among the various vessel classes were key in allocating reinsurance costs, he said the 2013-14 passenger ship allocation had increased by 125%, largely due to the loss of the cruise ship Costa Concordia.
This was the highest percentage increase in reinsurance costs since the 'dirty tanker' category was increased by 145% in 1982 in the aftermath of Exxon Valdez. Costa Concordia resulted in the International Group's largest-ever loss, but roughly 85% of the total costs were related to wreck removal, which would be comparable for a similar sized vessel regardless of ship type.

"The increase meant, for example, that a 30,000gt ro-pax was faced with a USD52,500 premium increase in one fell swoop," Mr Abraham revealed. "Over the last 20 years there have been five ro-pax claims into the pool amounting to USD182 million. This represented only 13.6% of the total cost of passenger ship claims as at 20 February 2013, so there is a very good argument for a review of the ro-pax ferry allocation."

He added: "Given that the risk implications of ro-pax and pure passenger vessels are completely different, there is no sense in allocating the same reinsurance rate per GT for each type of ship. The ro-pax sector appears to be bearing a disproportionate allocation of costs when related to their loss record."