Ships Line Up at U.K. Repair Yard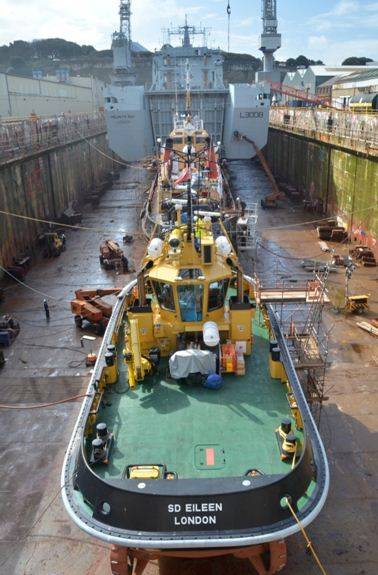 Four ships have docked recently at A&P Falmouth's shipyard in SW England for repairs and refitting work.
RFA Mounts Bay, Serco tugs Eileen & Foreceful and the River Class patrol vessel, HMS Severn were the most recent arrivals.
Also alongside under repair at Falmouth is RFA Lyme Bay, which has undergone alternator repairs and will complete in time to sail to join the major Operation Joint Warrior. The RFA Argus, which is base-berthed in Falmouth, is currently undergoing a refit period and is progressing on schedule.

Having successfully completed the Highland Valour for Gulf Offshore, the Highland Rover is next due to dock, while Global Marine's cable layer, Wave Sentinel is currently in Falmouth's No 3 dock after undocking will complete alongside.