SS United States: Deal Reportedly brokered to Save Historic Ship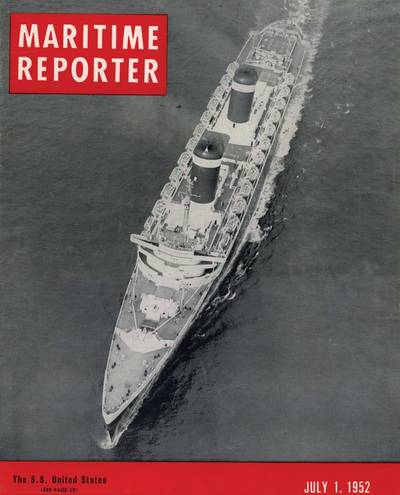 A deal has been brokered to save the historic liner SS United States, with full details scheduled to be announced in New York City on Thursday, February 4, 2016.
Once the queen of the express liners, and the fastest, safest and biggest passenger liner in history, the SS United States for years has quietly awaited rescue in Philadelphia.
Built by Newport News Shipbuilding and Drydock Co. (now Huntington Ingalls Industries (NYSE: HII) and designed by legendary William Francis Gibbs (Gibbs & Cox, Inc. naval architects) the SS United States was also known as "The Big U."
Pictured is the SS United States as is graced the cover of the July 1, 1952 edition of Maritime Reporter, and below is a link to a full history and technical specification of ship as profiled in the February 2014 edition of Maritime Reporter & Engineering News.