Ramp-Up of NTV Oil Spill Resoures in Alaskan Waters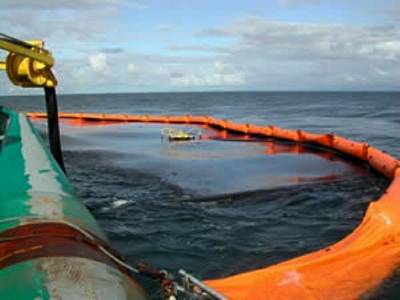 The Marine Spill Response Corporation (MSRC) and Alaska Maritime Prevention and Response Network (Network) have formed a "Strategic Alliance" to support Non-Tank Vessels (NTVs) in meeting new Federal regulations and enhance oil spill response in Western Alaska and Prince William Sound.

The announcement was made at the recent Alaska Regional Response Team meeting in Anchorage. As a part of this Alliance, the Network will join the Marine Preservation Association (MPA), the funding organization for MSRC. Through its membership in MPA, the Network and its Participants will have access to MSRC's large and dedicated resources of personnel and equipment located in the continental U.S, including resources for potential cascading to Alaska.

MSRC says it will work with the Network to develop a "Western Alaska Fly Away Kit" identifying appropriate resources that could be flown to Alaska to support an incident, as directed by the Responsible Party at the time of an incident.
According to Steve Benz, MSRC President and CEO, "MSRC continues to look for alliances to cover NTV requirements servicing the U.S. markets. We have been impressed with the Network's commitment to delivering on real response capability, new technology and the equipment and personnel that can support a response in the remote locations of Alaska."

"When the USCG approved the Network NTV APC on 20 December 2013, it was clear they expected progress toward enhancing oil spill response capability in Western Alaska," said Capt Ed Page, Network Board President. "We are confident that Network's new relationship with MSRC provides an important step toward this goal as well as provide a greater response capability should a Network nontank vessel Participant need these services."
The strategic partners
The Network is an Alaskan based nonprofit corporation whose mission is to implement alternative spill response and prevention measures that most cost effectively meet the environmental protection objectives of federal NTV regulations.

MSRC is the largest OSRO operating in the United States. It is funded exclusively by the Marine Preservation Association (MPA), whose member companies include oil and transportation companies operating in the U.S.