Retaining New Hire in the Workboat Industry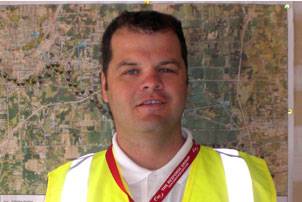 By Eric Helpenstell, from MarineNews August, 2010

Academy graduates entering their first job with a maritime employer will leave the position within the first year almost 50% of the time. This rate is many times greater than the national average for college graduates in their first job after graduation — except for RN's (47% leave within a year). Registered Nurses and Maritime Academy graduates often cite the same reasons for leaving a position within this first year. A new hire in the nursing field is cited as costing $30,000 or more to train after graduation in a particular hospitals system and maritime employees can reach into the hundreds of thousands of dollars to train in corporate SOP and to master the maneuvering of a vessel if fuel is factored in.

Borrowing from the numerous studies in the nursing field and aligning the responses from first year Academy graduates that have responded to my inquires we can look at some possibilities to reverse this trend.

Heavy workloads, staffing shortages, lack of shore-side support / communication, the amount of responsibility placed on them initially, and living conditions were amongst the reasons for a new hire employee to move on.

Currently two routes exist to become a bridge officer on-board a vessel. The first is the academy graduate and the second is the hawespipe. Academy graduates chose the academic route to the wheel house — often without a firm grasp of what life is like at sea. The life at the academies may create an unrealistic expectation in a graduate when coming to the marine towing industry. Academies are typically geared towards large ships sailing ultra modern wheelhouses where trips last a week or two between ports. Towboats may be at sea for months at a time without shore leave and a smaller crew and little privacy or space. Registered Nurses or RN's cited the same reasons as mariners for leaving, but when a professional mentoring program is in place for RN new graduates that 47% attrition rate can be reduced by half to 23%

This rate has been reduced to 0% when a more comprehensive approach is implemented. When one employer instituted a more hands on program with 15 new hire RN's they were extremely successful. This employer offered tuition re-imbursement at hire even though SOP was to normally make this available to employees after six months of employment. For the first month and a half new nurses also had a one-on-one mentor that was available to them exclusively. Not just a "designated person" per shift, but a dedicated one-on-one mentor. This mentor visited the University the employer recruited from during their last phases of instruction becoming familiar with the students on a first name basis. The mentor is available to the nurse regardless of the shift worked and carried a pager to answer any questions and to provide support whenever needed on or off shift. The familiarity of the mentor from the University meetings and classes is paramount to the graduate feeling comfortable with them and seeking them out for even the most trivial o questions. Weekly one hour seminar / discussions with the new hires are also held to share experiences and address concerns. Incentives are also offered to the mentor to help retain the new hire. This helps motivate the mentor to go that extra mile and compensates them for the extra burden of mentoring and training. With this program the attrition rate was reduced to 0% even after two years.

For a mentoring program to be effective in the maritime field though, it must be adapted a little to meet the unique marine environment.
1. Costs of an academy are very high. Like any other traditional University education tens of thousands of dollars are expended, many times in the form of student loans or even credit card debt due monthly. The incentive to jump ship for a higher paying job is there as long as this debt hangs over the new graduate. To reimburse these costs even over a period of time is incentive for the mariner to stay in place.
2. A dedicated mentor would be more difficult to align as vessels are not static. If a new graduate 2nd mate is aligned with a C/M or Master this would allow the new graduate access to their mentor. It is not practical for C/M's and Masters to travel to academies and help teach prospective students though. What is practical is to have C/M's and Masters of appropriate mentoring character and disposition take part in job fairs and the actual hiring process and interviews. This would be the new graduate's introduction to their mentor allowing a personal connection when and if they do come aboard.
3. Familiarization cruises onboard a prospective vessel for several weeks would go a long way to weed out those that are not good fits both in personality and capabilities. Even before the process of a formal offer is in place.
4. Thorough vetting of an individual is key to weeding out incompatible graduates. Calling former employers, listed references, and unlisted former co-workers would go a long way in further reducing the number of incompatible employees

The other route an individual may take into the wheel house is the hawespipe. AB to mate programs serve as a great resource to bring in new officers. AB's chosen come out of these programs with the same credential as an academy graduate. Although they do not have the academics behind their education the shipboard training and experience they already have leads to a very solid officer including:
1. The advantage of real sea time that will lead to a master's upgrade sooner than the academy graduate.
2. A thorough understanding of shipboard and company operations as they already serve aboard that companies vessels.
3. More loyalty as they are long term employees already. Attrition rates in AB to Mate programs typically hover in the single digits.
4. Realistic expectations of life aboard a vessel and with the company as a whole.
5. A common knowledge of their fellow officers and coworkers.

Regardless of the route to the wheelhouse; attrition is an incredibly expensive and inefficient business problem that can cost millions to a company. AB to mate programs are a viable and great way to get quality officers that can be handpicked from current employees. There is still the problem of need though. Due to timing at training schools it may take up to 15 months to get a candidate selected, in a program, trained and credentialed through NMC. With that lag the AB to Mate programs do little to solve an immediate need for an officer. If AB to Mate program slots were increased based on speculation this could create a pool of officers ready to step up when the need arises.

The need for officers is there constantly; with employers paying the bill one way or another. Either through training new hires over and over, or to train current employees from AB to Mate a cost analysis should be done and be weighed with the human factors mentioned to keep quality employees within the company. One fact is also true — the problem is going to get worse before it gets better. Baby Boomers are retiring more often. In the next five years the number of openings in the wheelhouse is going to increase, and without a clear cut plan to fill these slots the problem will be compounded as the supply of graduates cannot keep up with the demand inevitable to come.

Eric Helpenstell works spill response for Crowley Marine Services and is Branch Director for the Enbridge Spill, Marshall Michigan and serves as an incident manager for O'Briens Response Management in his time away from Crowley. Contact him at helpenstell@gmail.com.