Ensco CFO Jay Swent to Retire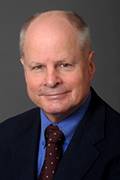 Ensco plc announced that EVP & CFO Jay Swent will retire after more than 11 years of service.
Swent will continue to serve in his current role until the succession process has been completed and a new CFO has been named. The completion of the succession process may extend into the first half of next year.
Swent joined Ensco in July 2003 and was appointed Executive Vice President and Chief Financial Officer in July 2012. Prior to his current position, Swent served as Senior Vice President – Chief Financial Officer.
Prior to joining Ensco, Swent served as Co-Founder and Managing Director of Amrita Holdings, LLC since 2001. Swent previously held various financial executive positions in the
information technology
, telecommunications and
manufacturing industries
, including positions with Memorex Corporation and Nortel Networks. He served as Chief Financial Officer and Chief Executive Officer of Cyrix Corporation from 1996 to 1997 and Chief Financial Officer and Chief Executive Officer of American Pad and Paper Company from 1998 to 2000.
Swent holds a Bachelor of Science in Finance and a Master in Business Administration from the University of
California
at Berkeley.