Moss Hydro Engineers Create Revolutionary Filters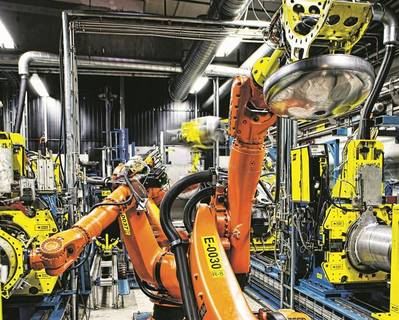 Newly-formed Moss Hydro has been established to address a ballast water challenge that is threatening the entire shipping industry – reliable filtration.

Stein Foss, the former CEO and co-founder of ballast water treatment (BWT) business OceanSaver, has set up the independent company with three partners, and an array of engineering, marketing and manufacturing experts. Together they are creating revolutionary filters designed specifically for ballast water treatment.
"Our filters are unique," comments Moss Hydro CEO Foss. "There is nothing else on the market that offers the same quality of materials, precision manufacturing standards, self-cleaning capability and extremely short delivery times in one all-round package. This gives us a huge competitive advantage."
International Maritime Organization (IMO) mandates that all vessels must have BWT systems installed by 2016. However, the emerging BWT system market faces challenges of supply - there are very few filter manufacturers - and technology, with some existing filters prone to blockages from ocean sediment and other organics. And if the filter blocks, the BWT system stops… and so does the ship.

Foss and his colleagues, including former OceanSaver SVP of Business Development/ Research and Development Aage Bjorn Andersen, have engineered their own solution to these pressing issues. Moss Hydro filters have been created for optimized self-cleaning and minimal maintenance. Crafted from super-duplex stainless steel, they are corrosion free and 50-70% lighter than conventional filters. The filters are manufactured in a highly robotized facility in Norway, enabling extraordinary precision. This achieves high accuracy, meeting strict requirements to tolerances, alongside high welding quality and total product uniformity. Added to this innovative and quality-conscious approach comes unbeatable delivery time, as Foss explains: "We have entered into an agreement with a world-class manufacturing facility created especially for our production needs. It is a state-of-the-art facility of 20,000m2, employing 200 people and boasting huge capacity. This gives us an extremely short turnaround time for orders – a crucial point of difference as the approaching IMO regulations threaten huge supplier bottlenecks in the BWT sector. Our production capacity means that we are capable of meeting any demand from the BWT industry."
Moss Hydro will begin taking initial orders for its single and multi-screen filters (prototypes have been tested up to a capacity of 3,200 m3/hr) in September, with production commencing in Q4 2012. The company's ambitions are crystal clear: "It's simple," says Foss, "we want to be the leading supplier of filters for the BWT industry. With our unique products and production capacity, the foundations are now firmly in place for us to build towards that goal."