Rolls-Royce, Astican Open Las Palmas Workshop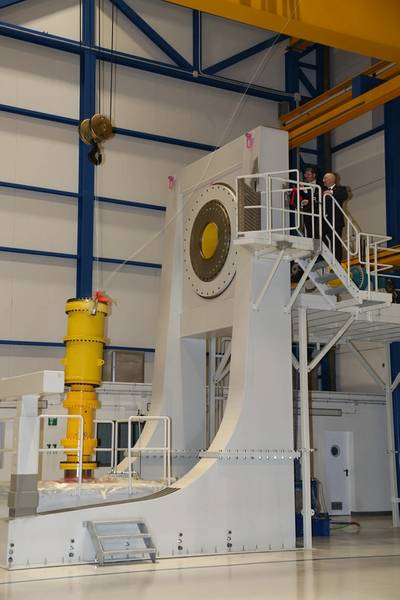 Rolls-Royce yesterday opened a new, custom built, 2,100-square-meter service facility at the Astican Shipyard in Las Palmas, on Gran Canaria in the Canary Islands. The center is a partnership between Rolls-Royce and the shipyard.
Las Palmas' position in the
Atlantic allows
Rolls-Royce and Astican to enhance their support to rig and drillship owners undertaking ongoing exploration, production and development operations in Europe,
Africa
and the
Americas
, Rolls-Royce said, adding the center will also service future growth in the offshore supply and service market as well as the fisheries sector.
The center gives shipowners and operators access to the facilities and expertise needed to service and overhaul the complete Rolls-Royce product range. This includes the ability simultaneously to recondition up to six Azimuth thruster units. Customers can also benefit from Astican's ship repair and conversion facilities.
Andy Marsh , Rolls-Royce, President Services - Marine, said, "The Canary Islands are an important location for the offshore industry and this new facility and our partnership with Astican will allow us to get closer to our customers and give them an unparalleled level of service, helping them get the most from their vessels."
Antonio Germán Suárez, President of Astican, said, "By offering a full vessel overhaul capability in one location customers will benefit from an integrated approach. We believe that will bring more business to the Astican Shipyard and benefit both Rolls-Royce and Astican."
Las Palmas is the latest member of the Rolls-Royce worldwide network of over 30 service centers.