Samsung Heavy Industries Wins a LNG Carrier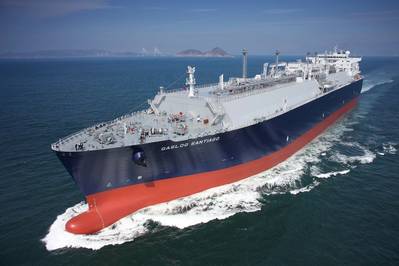 South Korea's shipbuilder Samsung Heavy Industries (SHI) has clinched a new contract for a liquefied natural gas (LNG) newbuilding.
According to a press statement from the company, the contract is worth KRW 212 billion (USD 185 million). The newbuilding will have a capacity of 174,000 cubic meters, it added.
The ship will be delivered to an unnamed shipowner from the Oceania region by the end of January 2021, SHI said.
The latest LNG carrier contract comes two weeks after Japanese shipping company NYK ordered an LNG carrier at SHI.
SHI's new order total for 2018 now stands at 41 vessels and 4.9 billion USD. which include 11 LNG carriers, 13 Containerships, 14 tankers, and 3 special purpose ships.