Satellites Launched for Mobile Voice & Data Services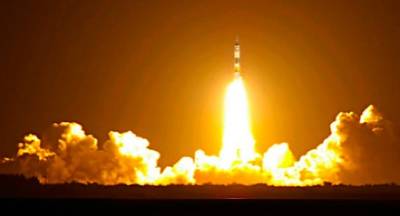 Globalstar, Inc. announce that 6 second-generation Globalstar satellites were successfully launched from the Baikonur Cosmodrome in Kazakhstan.
Launch services provider Arianespace confirmed that the upper stage accurately injected the six second-generation satellites into their targeted low earth orbit of approximately 920 km. Globalstar reports that all six satellites have been successfully acquired following separation from the Dispenser and Fregat Upper Stage.
Globalstar expects to place these final six second-generation satellites into commercial service by this summer, with the first two being raised and placed into service by the end of February. These new satellites are designed to last for 15 years, twice the lifespan of Globalstar's first-generation satellites.

The Globalstar second-generation satellite constellation is designed to support the Company's current lineup of voice, duplex and simplex data products and services, including its SPOT-branded consumer products which have initiated over 2,000 rescues worldwide.
Glovestar's products include mobile and fixed satellite telephones, simplex and duplex satellite data modems, the SPOT family of mobile satellite consumer products including the SPOT Satellite GPS Messenger™ and flexible airtime service packages. Many land based and maritime industries benefit from Globalstar with increased productivity from remote areas beyond cellular and landline service.