Great Lakes Dredge & Dock Schedules Q2 2013 Results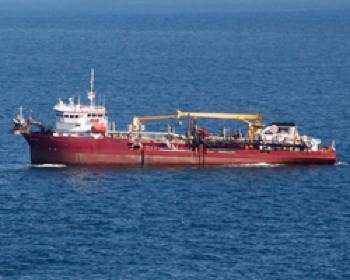 Great Lakes Dredge & Dock Corporation (NASDAQ: GLDD) will release its financial results for the three and six months ended June 30, 2013 on Thursday, August 8, 2013 at 7:00 a.m. C.D.T.
A conference call with the Company will be held the same day at 9:00 a.m. C.D.T. The call in number is 877-377-7553 and Conference ID is 20061209. The conference call will be available by replay until Monday, August 12, 2013, by calling 800-585-8367 and providing Conference ID 20061209.
The live call and replay can also be heard on the Company's website, www.gldd.com , under Events & Presentations on the investor relations page. A copy of the press release will be available on the Company's website.

The Company
Great Lakes Dredge & Dock Corporation is the largest provider of dredging services in the United States and the only U.S. dredging company with significant international operations. The Company is also one of the largest U.S. providers of commercial and industrial demolition and remediation services primarily in the Northeast and Midwest.
The company also owns and operates the largest and most diverse fleet in the U.S. industry, comprised of over 200 specialized vessels.