Schlumberger to Acquire Majority Stake in Eurasia Drilling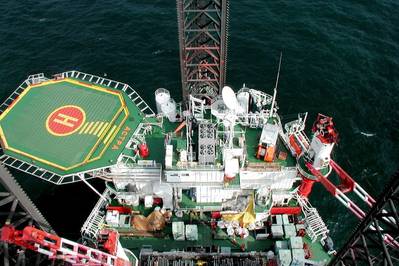 Russia's Eurasia Drilling Company (EDC) said on Thursday it would sell a 51 percent stake in the company to the oilfield services provider, U.S.-based Schlumberger NV.
The agreement is subject to approval by the Federal Antimonopoly Service of Russia (FAS), the company said. Financial terms of the deal were not disclosed since it is subject to approval.
The agreement, if approved, would extend a strategic alliance with Schlumberger that dates to 2011, Eurasia added.
EDC is an onshore and offshore drilling and well services contractor. EDC owns and operates one of the largest fleets of land drilling and workover units in the world.
Schlumberger provides technology for reservoir characterization, drilling, production, and processing to the
oil and gas industry
.