SCHOTTEL Enters 2016 with Bag of Orders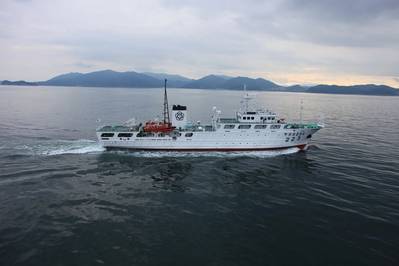 December 2015 orders covering the whole range
SCHOTTEL, a manufacturer of
propulsion and steering systems
for ships and
offshore applications
, reports it has entered into 2016 with a bag full of new orders. The December orders underpin again the role the German manufacturer plays in the tug market. SCHOTTEL closed 2015 with eight orders for ASD tugs and a Rotor Tug with bollard pulls from 50 to 80 tons.
The orders are covering the whole range of vessel types – tugs, four double-ended ferries, fishery patrol ships, survey vessels for inland waterways, seismic research vessels and yachts. Again the SCHOTTEL Rudderpropeller was the first choice of the shipowners, the manufacturer noted. The SPJ was chosen thanks to its property to supply full propulsive power, even in very shallow waters. And the STP one more time turned out to be the number one solution for double ended ferries. Also for the conventional shaft lines with CPP SCHOTTEL could book a series of significant orders for various vessel types. The unique SCHOTTEL NAV was selected for an inland water work vessel and it seems that this classic complete propulsion package for
plug and play motorizing
a vessel seems to be facing a promising future after a relaunch.
SCHOTTEL tallied a repeat order from the South Korean Fisheries Management for two fishery patrol ships. With their two Controllable Pitch Propellers of type SCP 65/4-XG and input power ratings of 4380 kW per vessel they are fast to safeguard the fishery activities.