The Landing School Names Schuhmann President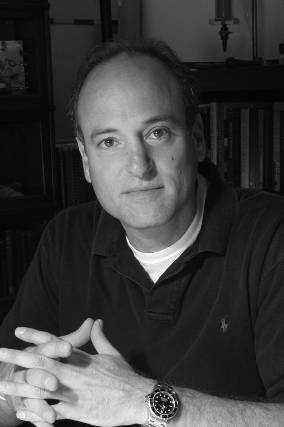 The Landing School's Board of Trustees is pleased to announce that it has named the 4th President of the Landing School. Richard J. Schuhmann, Ph.D., a former student at The Landing School and currently a Senior Lecturer and Program Manager at MIT, will begin as The Landing School's next President on September 1, 2014.
After an exhaustive search, Dr. Schuhmann was appointed on the unanimous recommendation of the Board of Trustees. He will succeed Bob DeColfmacker, who intends to retire while continuing to advise the school on strategy and major Projects.

History of Accomplishment
Dr. Schuhmann, 54, joined MIT in September 2012 as a Senior Lecturer in the Department of Civil and Environmental Engineering and in the Gordon-MIT Engineering Leadership Program where he also served as the Program Manager of Engineering Leadership Programs for Early and Mid-Career Professionals. He supervised graduate hydrologic research at MIT, assisting the Red Cross in the development of a flood early warning system for residents in the Manafwa River Basin in Uganda. Outside of MIT, Dr. Schuhmann has been active as a consultant for the US State Department, promoting innovation and engineering enterprise development in North Africa.

Before his appointment at MIT, he spent 15 years at Penn State University, where he was a faculty member in Civil and Environmental Engineering, Science-Technology-and-Society, and Engineering Design, and Director of Engineering Leadership from 2005-2012.

"The time I spent at The Landing School as a student, almost 30 years ago, prepared me not only to be a boat builder, but to think critically and creatively and become an effective engineer and teacher. At The Landing School I learned about discipline and hard work, but more importantly, I learned about the quest for excellence in craftsmanship and the meaning of community. My time at The Landing School was transformative and I am honored to return and once again become a working part of this remarkable community."

Scholar, Educator, Administrator and Researcher "We are excited by Dr. Schuhmann's capability, energy, enthusiasm, and deep love and respect for the School," said Board Chairman Haven Ladd. "Of particular note, Schuhmann has been appointed as a professor of Engineering Design, and thus will officially become a member of the faculty in addition to his role as President. While teaching will not be his day job, this appointment will continue to strengthen the bonds between faculty, staff, and administration. Dr. Schuhmann has a proven track record as an educator, researcher, administrator, and an international collaborator. It is clear that as an alumnus he is not only familiar with our School, but he also possesses the knowledge and experience to lead us forward into a new era."

Vision for the Future
At Penn State Dr. Schuhmann was recognized in 2002 with a GE Learning Excellence Award for "Promoting learning across the traditional college boundaries." In 2009 he received the W. LaMarr Kopp International Achievement Award for "Extraordinary contributions to the advancement of the international mission of the University." While leading Penn State's Engineering leadership Program, he directed the Program's rise to being ranked as a global exemplar by an MIT Report. "My vision for the School's future begins with preserving the structures and philosophy that define the core values of the School, which are responsible for the strong sense of curricular pragmatism and student-teacher community; this includes maintaining strong ties with the marine and local communities. We will continue to refine the exciting current curricular initiatives taking place at the School such that degree offerings continue to add value and are World Class; we intend to be the innovation leader in this academic space. The Landing School will continue to dedicate itself to preparing men and women for careers in the marine industry as innovative designers, builders and systems technicians who work professionally on today's vessels and imagine tomorrow's. We intend to develop industry leaders who push the boundaries of the industry's evolving technology while maintaining a deep appreciation for the traditions of the past." Born in Winchester, Massachusetts and a global citizen, Dr. Schuhmann received a Bachelor of Science degree in geology from the University of New Hampshire, a Master's degree from the University of Houston, and a Ph.D., from Penn State University, both in environmental engineering.

The president-elect and his wife, Colleen, an environmental engineer, currently live in Littleton, Massachusetts, but plan to move to Maine as soon as possible.