Green Tech Wins RoPax Scrubber Deal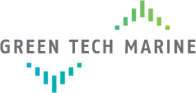 Green Tech Marine has won a contract to deliver 21 exhaust gas cleaning systems ("scrubbers") to an undisclosed ship-owner in first quarter 2015.

By using Green Tech Marine scrubbers, ship owners can continue to operate on heavy fuel oil instead of more costly marine gas oil, while staying below the strict IMO requirements regarding sulphur emission. Sulphur oxides cause a wide variety of health and environmental impacts. With asthma being the largest children chronic disease in the Western world, authorities are addressing this issue through legislation.

The scrubbers will replace the ships silencers. Thanks to the small size of the scrubbers, no valuable space for passengers, crew or cargo has to be sacrificed. Due to the low weight of the scrubbers, the stability of the ships will not be effected.

"The contract is another important step towards convincing ship owners that exhaust gas cleaning systems is the most economical feasible solution running on low sulfur fuel", says Peter Strandberg, President and CEO of Green Tech Marine.