Keppel Delivers Seadrill's Fifth KFELS B Class Jackup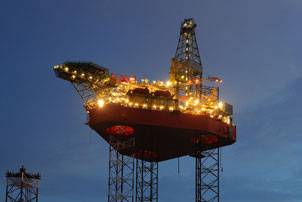 Keppel FELS Limited (Keppel FELS) is on track towards an on-budget and on time delivery of the KFELS B Class jackup rig, West Callisto, to Seadrill Limited (Seadrill) before the end of July 2010. To date, the project has clocked a safety record of 2.2 million man-hours without incidents.

This rig was named at Keppel FELS by Lady Sponsor Mrs. Poespawardhani Priyono, spouse of R. Priyono, Chairman of BPMIGAS, Indonesia's upstream oil and gas supervisory agency.

Wong Kok Seng, Executive Director of Keppel FELS, said, "Together, Keppel and Seadrill have been setting the global standard in offshore drilling since 1993. Our win-win partnership has yielded a fleet of 14 exceptional rigs worth $1.5b."

West Callisto is expected to commence development drilling operations in Indonesia under a nine-month contract with Premier Oil, in the third quarter of 2010.

Developed by Keppel's Offshore Technology Development unit, OTD, the KFELS B Class design provides maximum uptime with reduced emissions and discharges. For its environmental-friendly features, the KFELS B Class design was bestowed the Prestigious Engineering Achievement Award from Institution of Engineers Singapore in 2009.

To date, Keppel FELS has successfully delivered four KFELS B Class jackup rigs and six KFELS semisubmersible drilling tenders to Seadrill. When completed, West Callisto will join the ranks of 31 KFELS B Class jackups operating in different parts of the world, fortifying the track record of this winning rig design.