Saudi Seaports Witness 10% Increase In Cargo To Q3 2010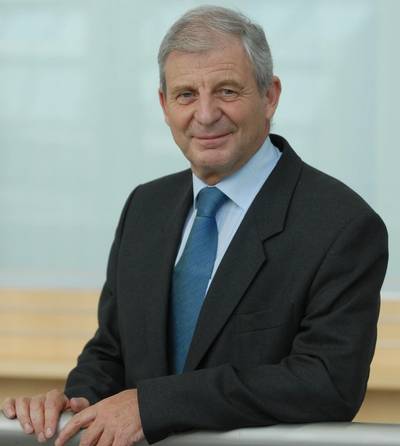 Kingdom plans multi-billion dollar PPP investments to boost port capacities as imports and container numbers increase 18% and 20% respectively

Recognising the vital role of the region's ports in providing trade links between the Far East, Asia, Europe and the US, international shipping and cargo experts are set to gather in Abu Dhabi on 28-30 March, for the World Ports and Trade Summit 2011.

Multi-billion dollar investment in port operations across the Middle East is again surging forward in the post-recessionary environment, including Saudi Arabia, where total port throughput, increased almost 10% for the twelve months to the end of Q3 2010, according to figures released by the Saudi Ports Authority.

During this period, the total amount of cargo handled within the Kingdom increased to just under 155 million tonnes, up from more than 142 million tonnes a year earlier.

According to Chris Hayman, Chairman of Seatrade, the steady revival of regional and international trade between the East and West is resulting in increasing volumes of cargo routed in and out of the region.

"Having remained strong throughout the global economic downturn, countries across the Gulf have continued to expand their port operations over the last two years, with growth continuing into 2011 and beyond," said Hayman.

The Saudi Arabian government has already invested more than $10 billion in its program of port expansion, with further growth planned. According to statements made in June last year by Khaled Bu Bshait, President of Saudi Ports Authority, private investment is also being encouraged in reducing the burden on state coffers. He indicated the private sector had already committed $1.8 billion, with private companies handling 70% of the operations at eight major Saudi ports.

Further figures from the Saudi Ports Authority indicate revenues of $573 million were earned for the first three quarters of 2010, up from just over $533 million for the same period 2009. Imports rose by 18%, while the number of containers increased by 22% to 3.97 million.

Saudi Arabia's main shipping terminal and one of the Gulf's largest, Jeddah Islamic Port, has undergone significant growth in the last 12 months. Its capacity was doubled by the opening of its $453 million Red Sea Gateway Terminal in early 2010. Further expansion plans have also been flagged, with the aim of again doubling its current annual capacity of 6.5 million containers by 2020.

Dammam's King Abdul Aziz Port is also undergoing major expansion, with a three stage project that will add an additional 2,000m of quay space and double its container capacity by 2012. So too is Ras Al-Zour port, in Saudi's Eastern Province, with a $116 million expansion planned.

In association with Abu Dhabi Terminals, Arab Sea Ports Federation and joint event organisers Turret Media and Seatrade, the inaugural summit this year will become an annual event. Internationally recognised economists, ports authorities, terminal operators, shipping companies, global cargo owners and investors will be brought together to present some of the most ambitious projects ever attempted.

The World Ports and Trade Summit is split into six different sessions covering topics including the world economy, trade and ports, future challenges and opportunities for the Middle East and leading drivers of freight markets.

In addition, Abu Dhabi Ports Company will be presenting its plans for Khalifa Industrial Zone Abu Dhabi. Attendees can meet ADPC at the exhibition, hear from their experts in the conference, and see the project close-up through hosted tours to the ports itself.

Jointly organised by Turret Media and Seatrade, The World Ports & Trade Summit is sponsored by the UAE Department of Transport, Abu Dhabi Tourism Authority (ADTA), DP World, Etihad Crystal Cargo, Bechtel, National Bank of Abu Dhabi (NBAD), Boskalis Westminster Middle East, DNV, Citi and Emirates Aluminium.

Source: www.smc-pr.com