Claudio Bozzo Selected As 2013 Person of the Year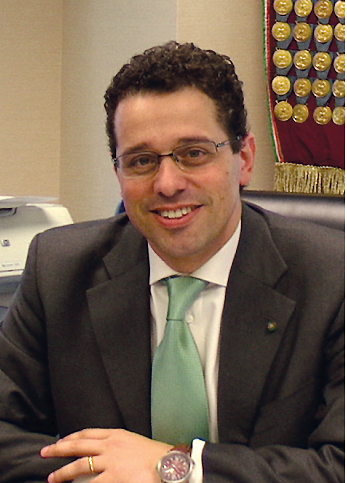 NY/NJ Forwarders & Brokers Association to present award on January 25 in New York

The New York/New Jersey Foreign Freight Forwarders and Brokers Association (NY/NJ FFFBA) has selected Claudio Bozzo, President and CEO of Mediterranean Shipping Company (USA) Inc., to receive the "2013 Person of the Year" Award. For nearly 100 years, this award has recognized those who have significantly impacted the region's global trade community.

The award will be presented during the annual dinner at the Marriott Marquis Hotel in New York on Wednesday, January 23. The dinner is one of the largest transportation industry events in the country, attracting some 900 guests every year.

"Mr. Bozzo's leadership and dedication to the Port of New York and New Jersey has significantly impacted and will continue to benefit our region," said David Schlenger, NY/NJ FFFBA President.

"As the largest ocean carrier in the U.S. specializing in containerized cargo and the second largest steamship line in the world, MSC serves as a linchpin for our industry, and we are very proud to honor Mr. Bozzo," Mr. Schlenger continued.

Mr. Bozzo joined Mediterranean Shipping Company in New York in 1994. Starting as a clerk in the intermodal department, he quickly worked his way up the ranks, gaining experience managing most of the major departments within the company. In 2005, he became President and oversees some 1,300 employed by MSC in the United States. Mr. Bozzo began his career in sales and marketing at Columbus Travel, developing the Turkish and Caribbean markets.

He currently serves as President of the Italian American Chamber of Commerce. Since 2010, he sits as both the President of all the Italian Chambers in the North American Free Trade Agreement (NAFTA) area, as well as the Vice President of the European American Chamber of Commerce.
Among many honors, Mr. Bozzo was inducted into the United Nations International Maritime Hall of Fame, becoming one of the youngest ocean carrier Presidents to receive this honor in 2011.

Tickets and information about the award dinner are available from the association office at (732) 741-1936 or info@nynjforwarders-brokers.org. Guests may register online for the awards dinner at www.nynjforwarders-brokers.org.