New Sensor System from KRAL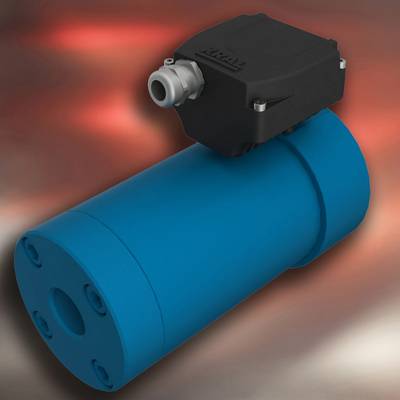 KRAL Flow Measurement presents the new sensor system with an expanded temperature range and higher resolution.

Starting September 2012, there will be a new sensor for the Volumeter using KRAL Flow Measurement technology. The OMG, OMH and OME series are being optimized. The new sensor system increases the maximum temperature for OMG and OMH from 150 °C to 180 °C and provides better resolution. The innovative sensor is an all-in-one solution which measures flow amount, flow direction and temperature. Thanks to miniaturization and system integration, a single sensor is now sufficient where three sensors used to be required.
The new sensor system is located in a connection box, and the easily-accessible terminal strip makes connecting the Volumeter easier. The connection box is standardized for all models, types and sizes. The new connection box enables cable entries of up to 13 mm diameter via the M20 x 1.5 thread while providing the alternative of using a connector. In combination with the KRAL Volumeter, the rugged design of the connection box ensures the ideal prerequisites for measuring liquids, even under the roughest operating conditions.