Hope Services Shipyard Delivers New Vessel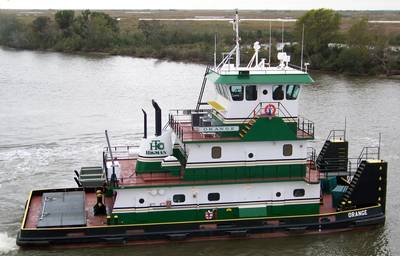 The M/V Orange was delivered to Higman Barge Lines, of Houston, Texas.
The 78'x34' vessel left Hope Services Shipyard's facility yesterday en route to Channelview, Texas, where it will pick up its first tow. The 78'x34' vessel is the fourth vessel in this class size that Hope Services has built for Higman. It marks the 77th vessel Hope Services has built in its twenty‐five year history.