Shanghai Yard Delivers 10th Bulk Carrier to Cuba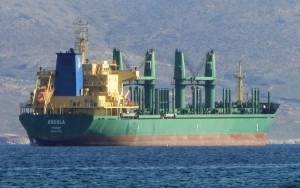 Shanghai Shipyard Chairman Gu Tiquan presided at the launch of the Josefa, the last of the 35,000-ton carriers, accompanied by the Cuban ambassador in Beijing, Alberto Blanco, reports The Cuba Standard.
Neither of the two sides has revealed the financial terms of the order by Cuba's Empresa Importadora General del Transporte (EIGT), on behalf of Grupo Acemex, with Chinese state company China National Machinery Import & Export Corporation (CMC). The purchases are financed by China's Eximbank. According to observers, the order for 10 35,000-ton handymax vessels is worth at least $250 million. The order came in September 2009, ending a one-year drought for the state-owned shipyard.

According to The Cuba Standard the addition of 10 cargo ships boosted the tonnage of Cuba's merchant marine and allow it to trade with far-flung partners such as Iran, Ecuador or Angola. The addition of grain vessels will lower the cost of grain imports for Cuba; foreign shippers charge a premium for serving Cuba because the United States prohibits ships coming from Cuba to dock at U.S. ports.
Source: The Cuba Standard