RINA Launches Management Shareholding Scheme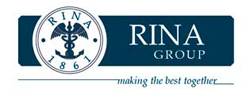 International classification society RINA has introduced a management shareholding scheme which will increase group capital by Euro 12 million and give managers across the group the opportunity to share in RINA's growth.

In the first tranche almost 50 per cent of the available shares have been taken up by 90 managers, who have paid Euro 6 million for 2,840 shares, around 5 per cent of the group capital. A further tranche of 3,000 shares will be released to staff over the next four years.

Ugo Salerno, Chairman and CEO of RINA Group says, "In the last year we have made a number of significant acquisitions, increasing group turnover by 50 per cent, and radically overhauled our internal structures so that we set innovation free. This scheme gives our managers a chance to buy into the growth of RINA. It provides the group with new capital to fund further acquisitions and at the same time gives our key staff a stake in their own future. Being a shareholder is truly motivating and the scheme will benefit both the individual investors and the group as a whole. An exciting internal dialogue is now underway in RINA, creating a climate for innovation and creativity. There is a positive feeling everywhere that with our new structures and new partners and now this staff shareholding scheme we can do more for our clients in more places."

The RINA group diversified strongly last year and invested more in areas of the world with growing economies, ending the year with a turnover of Euro 249 million. That is expected to surpass Euro 300 million in 2012.