Ship Design Book Updated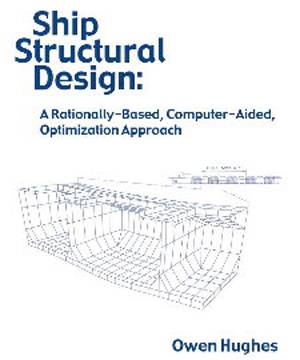 An extensive update of Ship Structural Design (SSD), for 25 years the leading text on the preliminary design of ship structures, is underway. The update is expected to take several years to complete so the publisher, the Society of Naval Architects and Marine Engineers (SNAME), is making the first two new chapters available on a companion CD.
Originally written by Dr. Owen Hughes and published in 1983, the new version of SSD has a second principal author - Dr. Jeom Kee Paik, who is well-known for his books on steel-plated structures and ship-shaped offshore structures. Other chapter authors are Dr. Dominique Beghin, Dr. Thomas Schellin and Dr. Hans G. Payer. The first new chapters have been written by Dr. Beghin (a graduate of the Paris Institute of Naval Architecture and Marine Engineering and the retired Scientific Director of the Marine Division of Bureau Veritas), and will be included on a CD with the purchase of the original book from SNAME.
As more and more attention is paid to safety at sea as well as to economic considerations, Chapter 5, "Reliability-based Structural Design", addresses the application of reliability analysis techniques to the design of ship structures to improve ship safety by providing clear distinction between resistance and loads, better knowledge of the safety through appraisal of uncertainties, more coherent calculations, and quantification of risks.
Like other welded structures made of steel or other metals that are subjected to cyclic loads, ship structure can fail through fatigue, even though the cyclic loads are lower than those upon which the design is based. Chapter 17, "Fatigue of Structural Details", focuses on the complex task of assessing the fatigue life of ship structures. Various contributing factors have generally large uncertainties that are difficult to quantify, in particular when they involve human factors such as workmanship and quality of welding.
A comprehensive, definitive source of information for professional engineers and students, Ship Structural Design was the first book to explain the use of computerized design techniques. Its clear, accurate guidance helps structural design engineers achieve the greater speed, accuracy, thoroughness, economy and ease of design modification that are characteristic of this type of design.
Ship Structural Design with the new chapters by Dr. Beghin on CD can be ordered online at www.sname.org or by calling 1+(800) 798-2188 (in the U.S. & Canada) or 1+(201) 499-5068.
$150 ($110 for SNAME members), plus shipping.