Shipbuilder Austal Reports Data Breach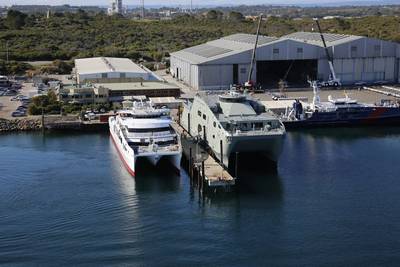 Shipbuilder Austal Ltd said on Thursday its Australian business had detected and responded to a data breach in which some staff email addresses and mobile phone numbers were accessed.
The breach, which affected the company's data management systems, has had no impact on Austal's ongoing operations, it said in a statement.
The attacker tried to sell certain materials on the internet and engage in extortion. However, the company does not intend to respond to such threats, Austal said.
"There is no evidence to date to suggest that information affecting national security nor the commercial operations of the company have been stolen," Austal said.
Austal makes defense vessels for several markets, including the United States. The company said its U.S. business was unaffected by the breach.
However, a small number of stakeholders who were potentially impacted by the breach have been informed, the company said.
Austal said it had approached the Australian Cyber Security Center and the Australian Federal Police, who have provided it with ongoing assistance and advice.
(Reporting by Aditya Soni in Bengaluru; Editing by Gopakumar Warrier)