Ingalls Shipbuilding a 'Fit-Friendly' Worksite Say AHA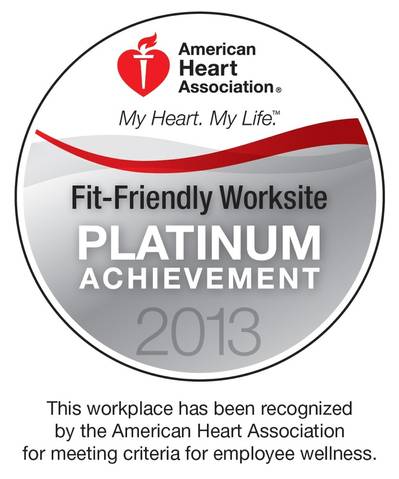 Huntington Ingalls Industries' Shipbuilding Division receives a Platinum Award in the American Heart Association's Fit-Friendly Worksite program.
The award is the highest level recognized by the AHA for companies that demonstrate progressive leadership in making the health and wellness of their employees a priority.
"Our shipbuilders are the greatest asset we have, and I am proud of the progress we have made to provide resources promoting physical activity and a healthy work environment," said Ingalls Shipbuilding President Irwin F. Edenzon. "We have established several health-related opportunities—from our fitness center to our nutritional choices in the cafeteria to our new 5K sponsored run—which encourage our employees to lead healthy and active lifestyles. We look forward to continuing our work with the American Heart Association to further these initiatives."

Ingalls is only one of two companies in Mississippi to be awarded platinum-level status. Platinum-level employers:

• Offer employees physical activity options in the workplace
• Increase healthy eating options at the worksite
• Promote a wellness culture in the workplace
• Implement at least nine criteria outlined by the AHA in the areas of physical activity, nutrition and culture
• Demonstrate measurable outcomes related to workplace wellness

"The Fit-Friendly award is designed to be a catalyst for positive change in American business," said Kathy Aycock, regional director, AHA. "The program recognizes employers like Ingalls Shipbuilding who champion the health of their employees by creating physical activity programs, encourage good nutrition and a culture of wellness within their workplace. Providing a healthier workplace helps employees live healthier, longer lives. We at the American Heart Association truly value and look forward to our continued participation with Ingalls. We are honored to have your support as we continue to fight heart disease and stroke. Thank you!"