Norwegian Group Sells Two Projects to Speed Shipbuilding Pull Out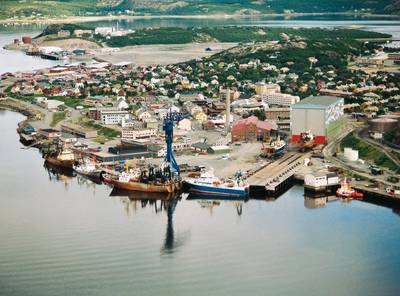 Bergen Group says it has decided to accelerate the process of reducing its involvement in the shipbuilding business in favor of a more dedicated focus on offshore related activities.
As a part of this process, Bergen explains it has entered into an agreement to sell two of the remaining shipbuilding projects to the shipyard group Kleven located in Sunnmøre, Norway. The sale will release approximately NOK 80-90 million in already invested working capital in these two projects. At the same time, the need for additional working capital contribution from Bergen Group's hand in these projects has been eliminated.

The sale from Bergen Group to Kleven comprises contracts on construction of two offshore construction vessel (OCV) with a ST 259 CD-design. The contracts were signed between Bergen Group Fosen and Volstad Maritime AS in first half of 2012. Both hulls are currently under construction at Daewoo shipyard in Romania, and arrives Norway in respectively Q2 and Q4 2014 for outfitting and completion.

CEO Asle Solheim points out that the sale of these two projects to Kleven has no implications on the ongoing establishment of NorYards AS were the international company Calexco S.a.r.l will become the main shareholder.

The contract responsibility for the two projects now being sold to Kleven will be transferred to Kleven as a part of the sale. Bergen Group will remain with a limited guarantee commitment until these vessels are delivered in first half of 2015.
The CEO added that sales of these two projects is a result of the strategic choices made last summer when the board made a decision to reduce its exposure in the shipbuilding industry and in the long run to exit from the newbuilding activity.

"These two projects have not been optimal contracts for the Group in terms of funding requirements and the need for temporary working capital. This has put constraints on our flexibility in future initiatives towards offshore - related activities. Now we have released a significant proportion of equity in these projects. This gives us an improved latitude which can be used to reinforce the various processes related to our strategy of growth within the maritime and offshore service - related business", said CEO Solheim.