Shipping Industry Still Battling the Storm: New Analysis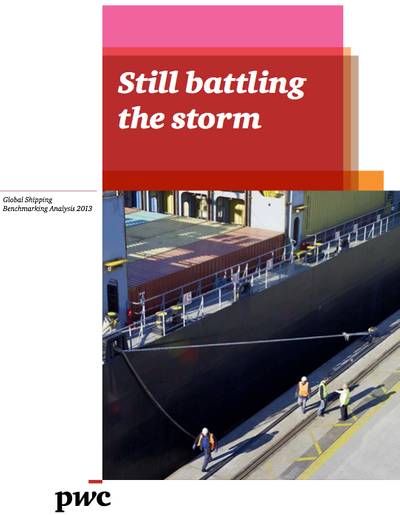 The fifth annual Global Shipping Benchmarking Analysis 2013, published by PwC provides an overview of the factors that impacted the shipping industry in the previous year and analyses how these have been reported by a large number of shipping companies from around the world. The analysis is introduced by Socrates Leptos-Bourgi, PwC Global Shipping & Ports Leader:

"Year 2012 was marked by sluggish economic growth and geopolitical turmoil. The shipping crisis deepened even further and almost all shipping sub-sectors underwent the most challenging market conditions in a long time.

Global growth in 2012 was slightly above 3% and is projected to remain at the same levels in 2013 (IMF, July 2013), mainly driven by weaker domestic demand and slower growth in several key emerging market economies, as well as by a more protracted recession in the euro area.

In the current publication, we have also chosen to look at sustainability reporting for shipping for the second year in a row. Our analysis shows that shipping is still lagging behind other industries in this field with only a minority of shipping companies reporting about sustainability.
Sustainability reporting, is still viewed as a matter of compliance by the majority of shipping companies rather than a tool to communicate strategy and competitive advantage."
The Global Shipping Benchmarking Analysis 2013, is a complimentary .PDF download at: http://www.pwc.com/gx/en/transportation-logistics/global-shipping-benchmarking-analysis-2013-still-battling-the-storm.jhtml